**This post may include affiliate links. What this means is that if you click a link and decide to buy something, I may receive a small commission at no extra cost to you as it does not change the price you would pay.**
These following eight pink mugs are great for women who has a passion for cooking. They're adorable, feminine, and incredibly perky. The designs on the cups are images of food or kitchen related items, and comes in different fun patterns. There are also a few that comes in different color options. These are ideal holiday or birthday gifts that would brighten any woman's morning.
This mug features a white mug with a feminine and stylish rose pink background, and matching "Chef" quote that can be customized. Over the background is a bold black spotted cheetah pattern. It comes in different color options.

More Info
This white coffee mug has patterns of pinks, blues, and browns as a background. In the midst of the patterns are images of adorable cupcakes in the same color scheme.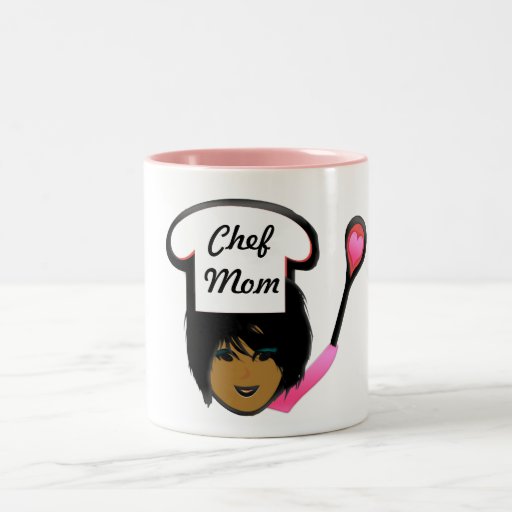 More Info
This simple pink and white coffee cup features an cute image of a cartoon woman wearing a chef hat with the inscription "Chef Mom" inside of it in black. Along with it is an image of a pink heart spatula next to the cartoon. There are various choices of color options to suit anyone.

More Info
The features in this mug includes a fun, cutesy, pink background with black edges running along the top, and handle of the mug. Patterns of polka dotted cupcakes decorates the pink background giving it an perky look to it.
This white mug is decorated with a dark pink graphic that's designed with a light pink diamond patterns. What makes this stand out the most is the cute cartoon chef woman displayed stylishly on the mug. This mug comes in different style, and sizes.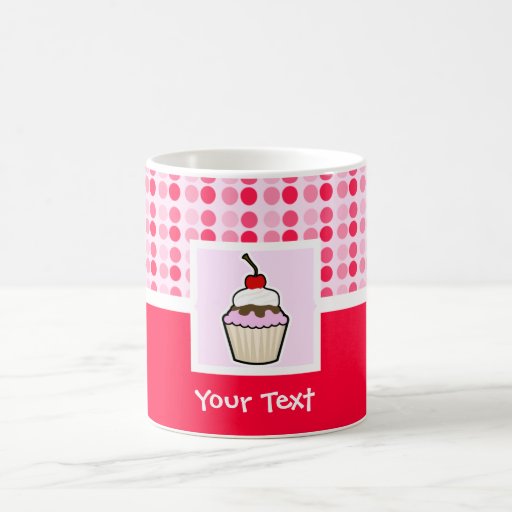 More Info
This fun coffee cup is designed with polka dots that are in two shades of pink with a bright pink on one half, while the other half dark pink with a white customizable text to put in your own special quote or name. Standing out from the bright patterns is a yummy cupcake image.
This two-toned coffee cup is simple but absolutely adorable, and fun. It features a image of a penguin baker holding a cupcake with a gold star background. It comes in a variety of color options.
This pink mug features an image of a chef hat surrounded by cooking utensils and an cartoonish background giving it a fun look to it. Below the image is an inscription "Powered by Caffeine" that can be customized to any name or sentences desired. This mug comes in different sizes.